Despite a solid cast, new 'Candyman' is a poor adaptation | Movie reviews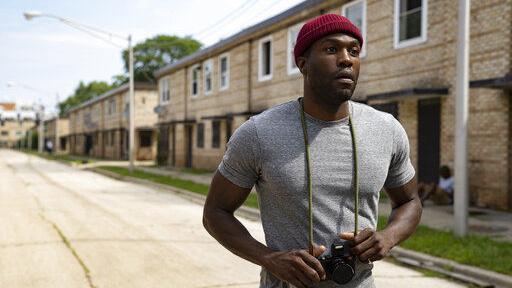 [ad_1]
[Horror drama 'My Heart Can't Beat…' tests the limits of sibling love]
Some 27 years after the original, the Cabrini-Green in the DaCosta vision of the Candyman legend is virtually unrecognizable, now a gentrified center of urban commerce and luxury real estate. DaCosta's sequel / reimagining revolves around consumption, probing how artists exploit generational voting deprivation for content and how folk traditions are co-opted for voracious white audiences. Unfortunately, "Candyman" – written by producer Jordan Peele, Win Rosenfeld and DaCosta – is particularly bossy in the execution.
Despite some interesting wrinkles that further flesh out the Candyman mythos and the cast giving all they can to elevate the source material, it can't support a heavy script that spells out its inner workings without appeal or mystery. The original 1992 film is significantly more literary in the way it deals with its themes. DaCosta's "Candyman" oscillates between surface criticism, stylish murders and sermons.
Here, Anthony McCoy is an artist who made his home in the gentrified town of Cabrini-Green with his girlfriend Brianna Cartwright (Teyonah Parris), art gallery manager. As Anthony's career stalls and the pressure mounts to contribute financially to his new home, he finds inspiration in the vengeful, addicted spirit Candyman. As Anthony begins a series of ghoulish artwork based on Candyman and learns more about the legend from a local Cabrini-Green resident (Colman Domingo), he becomes entangled in a wave of heinous killings and 'an obsession that threatens his sanity.
[ad_2]